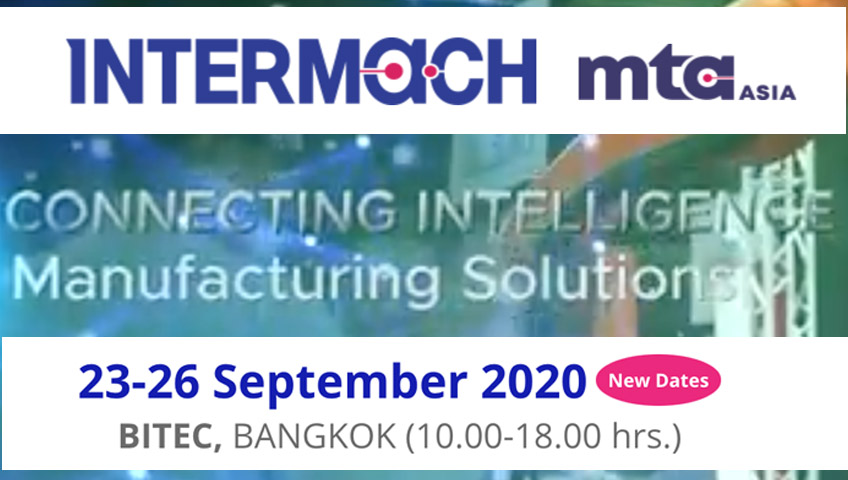 INTERMACH & MTA 2020
Advanced Integrated Solutions for SMART MANUFACTURING
INTERMACH is ASEAN's Leading International Industrial Machinery and Subcontracting Exhibition and features the latest advanced machinery and equipment from the world's leading brands. The show covers a wide variety of manufacturing industries - especially those in Automotive, Electronics, Construction, Medical devices, Furniture and Agriculture.

In partnership with MTA2020 - the International Precision Engineering, Machine Tool and Metalworking Exhibition & Conference will showcase Technologies such as 3D Printing, Advanced Measuring equipment, Aerospace devices and Semi-conductors - all of which help to further attract trade visitors from multiple sectors.

INTERMACH & MTA is the only exhibition in Thailand that focuses exclusively on industrial machinery. The show is also respected for presenting real business opportunities to exhibiting companies. It is well known to attract top decision makers who can make purchase decisions on the spot. No other show can match this outstanding performance!